Wordpress Demo Themes
Click Picture to see working demo
These Demo Themes can be changed to suite your needs and business requirements. The themes are examples of what we can do. We can do a lot more to them if you require. Everything is possible and we are exited to work with you.
Wordpress Restaurant Theme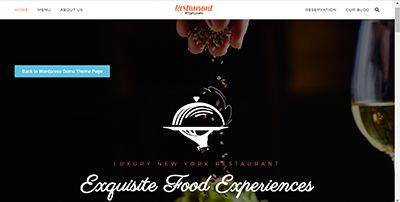 Wordpress Theme Restaurant Demo website. Every restaurant should display pictures of their food and then make it easy to order with information. Be interactive with your customers. It does not cost a lot to design an app to go with your website. We are here and ready to help you.